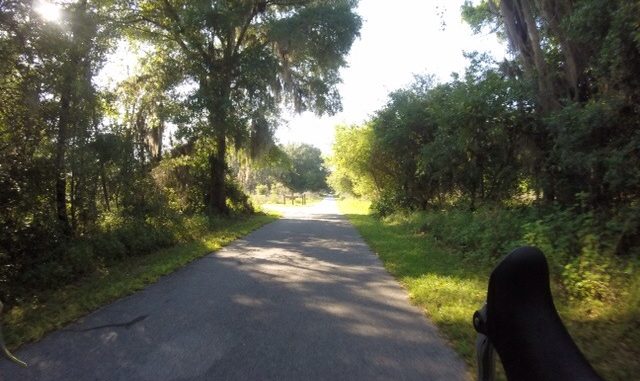 Today's 54 mile ride to Pulatka was mostly on a network of paved bike trails. The ride east from Gainesville followed the Gainesville-Hawthorne State Trail. With a temperature that reached 90 degrees, the shade from the canopy of trees along the bike path provide welcome relief.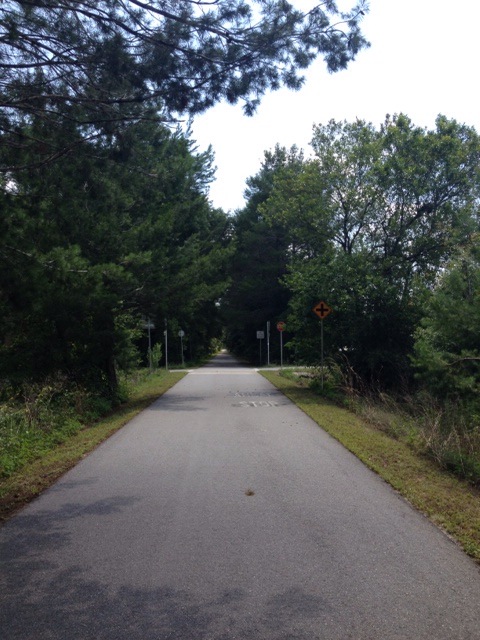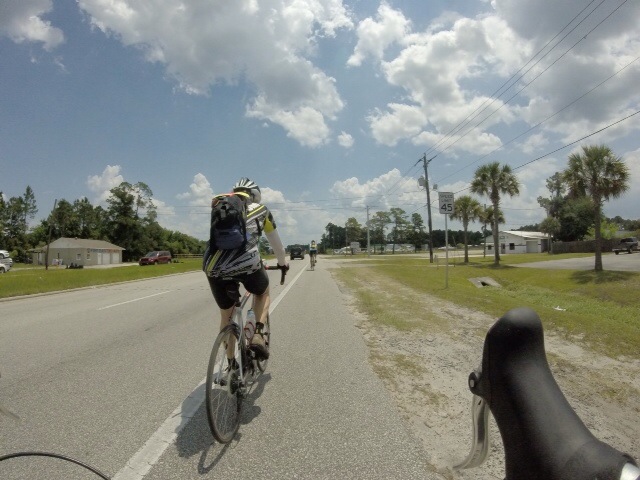 Riding in to Pulatka.
After dinner we celebrated our 2nd last day on the road with a special cake.