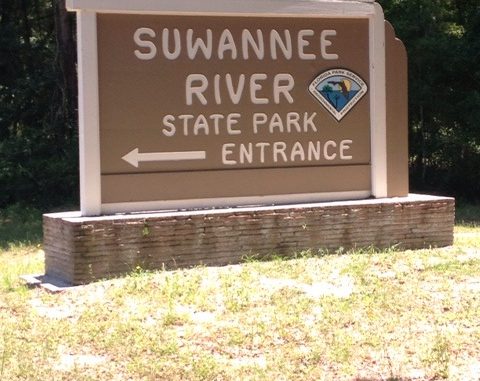 After a rest day in Tallahassee yesterday, we set out for the Suwannee River State Park today. We followed a good route out of Tallahassee that was a lot safer than the ride in to town and with all of the traffics on Apalachee Parkway. We followed less busy roads to Capital Circle (with a bike lane) and connected with US 90. Today's ride followed US 90 all the way to the state park. The traffic volume thinned out after about 8 or 9 miles. We lost the paved shoulder after the 16 mile mark but regained at the 21.5 mile mark when we entered Jefferson County. It was an enjoyable ride today with not too much traffic, some rolling hills and nice scenery. In some sections, the tree canopy helped shade us from the bright sunshine. It reached the mid to upper 80's today.
After riding 26 miles, we stopped In Monticello at the Brickhouse Cafe for coffee and a breakfast burrito. Later we stopped briefly in Greenville, the childhood home of Ray Charles.
At noon we stopped in the town of Madison, after riding 56 miles, and found a cafe for lunch. After riding another 6 miles or so we came upon a smoke column near a pine plantation.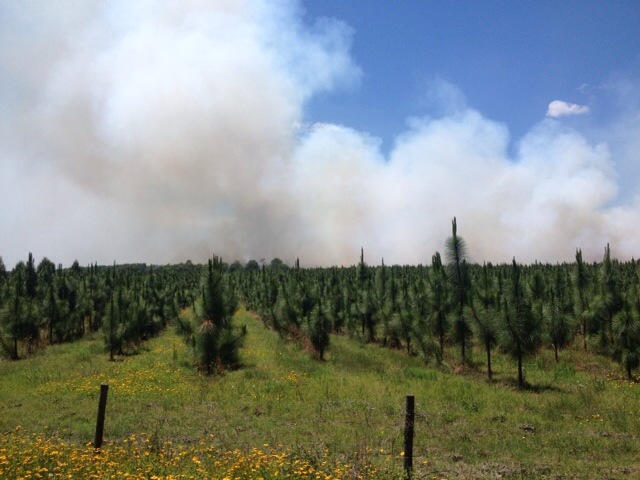 It looked like another prescribed burn was being carried out. I stopped to take a few pictures and then we encountered a young fellow on a longboard who was crossing the country from Fort Lauderdale to San Francisco. That has got to be a hard way to cross the country.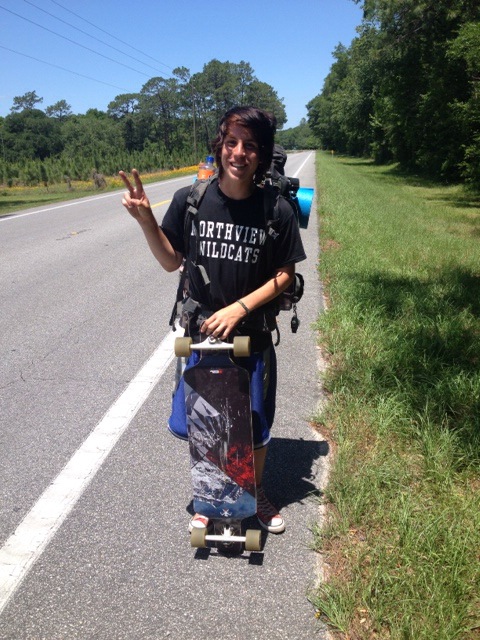 We cycled on and arrived at the state park after riding 72 miles. We are camped in the "primitive" section and were warned to watch out for ticks. Apparently this site is loaded with them. I don't have wifi here so am posting this with my phone. I'll add more information in a day or two.