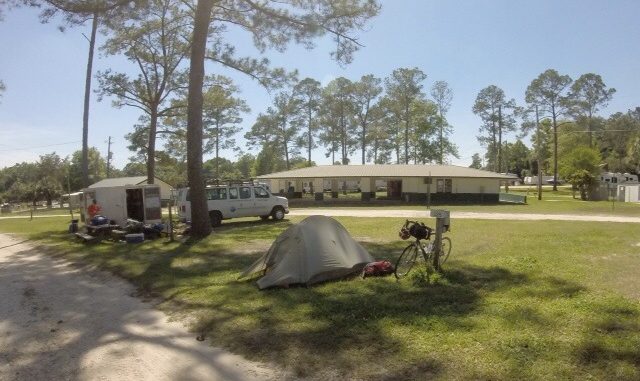 Navigation today was simple. After leaving the Sunset King Lake Resort on Kings Lake Road, 4 miles west of DeFuniak, we cycled all day on US 90. US 90 runs parallel to I-10 much of the way so the traffic was very light. Most cars and trucks were travelling on I-10. Then pavement on US 90 was quite smooth and we had a paved shoulder most of the way.
We stopped for a coffee and an egg sandwhich after about 15 miles in the small town of Ponce De Leon. We looked around but didn't find a fountain of youth.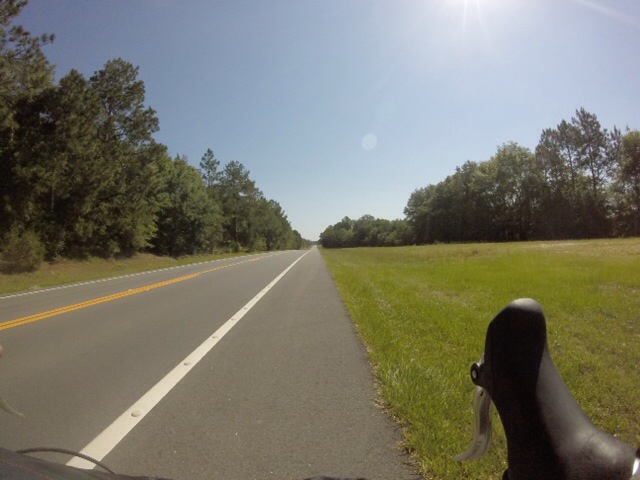 Wide shoulder and smooth pavement on US 90
After riding another 21 miles we stopped for pizza in Chipley. It was the first pizza I've had in some time and I really enjoyed it. After lunch, the light easterly headwind we had been riding against had increased. The remainder of the day was a bit of a grind as we cycled against the wind the rest of the day. The temperature reached 82 by early afternoon. When we arrived in Marianna, we stopped at a Sonic for milkshakes to cool down. The remaining few miles to the Arrowhead Campsite on US 90 was on a busy stretch of road with no shoulder.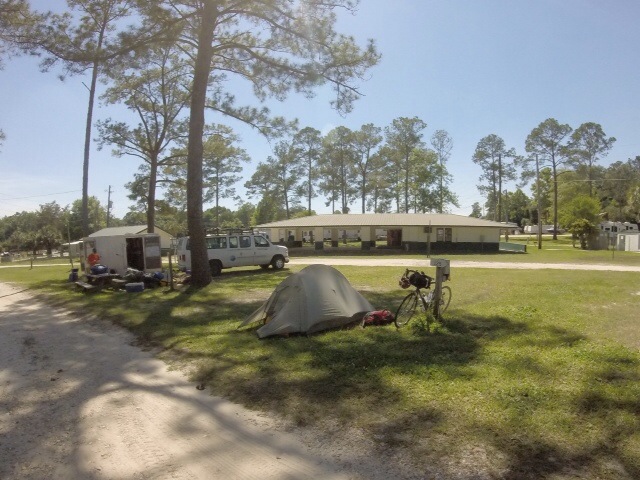 My tent at Arrowhead Campsite.
Today's ride was 69 miles.