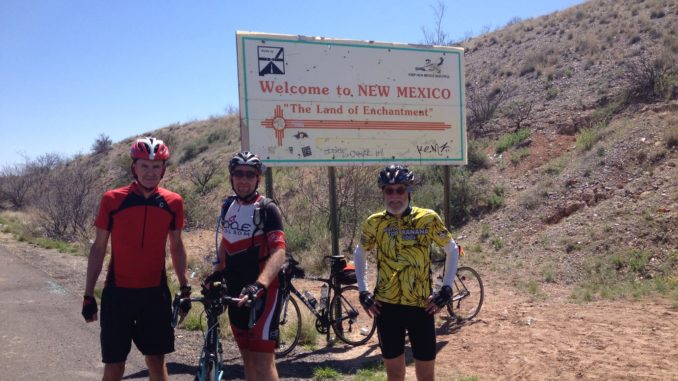 The Adventure Cycling Route from Safford to Silver City takes riders through the town of Buckhorn for an overnighter. Some one at the local bike shop in Safford recommended travelling via Lordsburg rather than Buckhorn as it would be a much safer ride. At our map meeting last night we voted to take the locally recommended alternate route through Lordsburg
I got on the road from Safford, Friday morning at 7:07am. By just before 9am I had covered 20.6 miles and had another 19 miles to cover before getting to Duncan where some of us had planned to meet for brunch before carrying on the Lordsburg. I enjoyed the 8 mile downhill run to Duncan. In Duncan we stopped at Hilda's Restaurant for a mid morning brunch and a break. I ordered Huevos rancheros, a Mexican dish composed of fried eggs served upon lightly fried corntortillas topped with a tomato-chili sauce. Refried beans, Mexican-style rice and guacamole were also on the plate. It was an excellent meal and helped fuel me for the rest of the ride.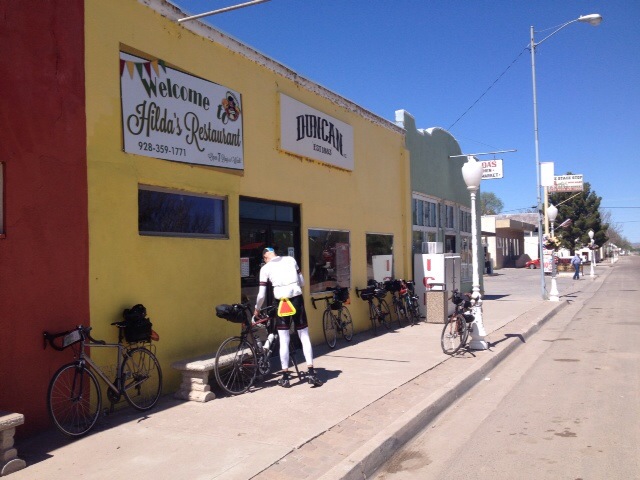 Just after 11:30 a small group of us crossed the border from Arizona to New Mexico and stopped for pictures. Highway 70 east was smooth and had wide smooth shoulders. Great for riding. We were surprised at the number of beer bottles littering the ground just past the shoulder. That prompted one of the riders to comment that the state flower of New Mexico must be the beer bottle.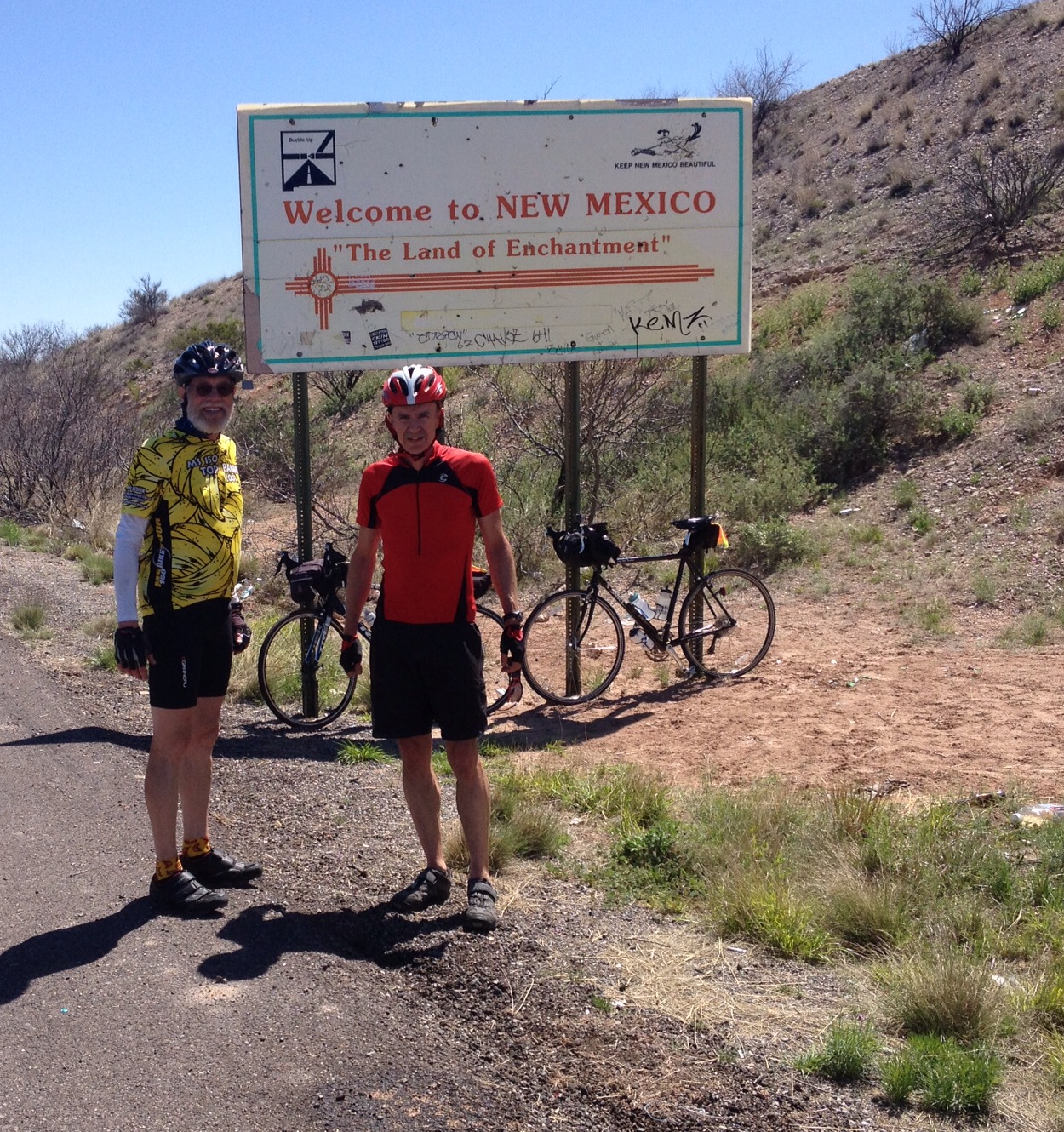 It felt like we were in a Warner Brother's cartoon as we saw some road runners and rabbits along the way. In the morning there were even ducks to be seen at the RV Park in Safford.
At 2:12pm we arrived at the KOA RV Park in Lordsburg after riding 77 miles.