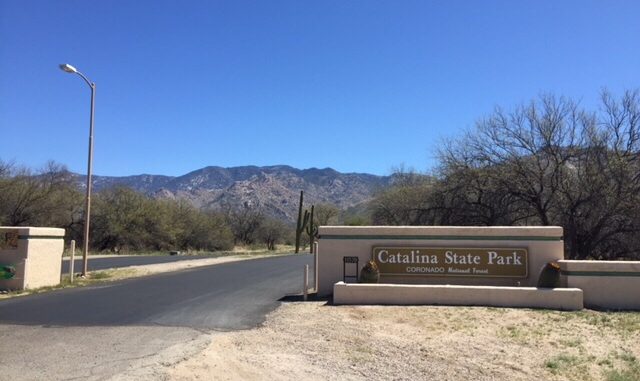 March 30
I took pretty easy today. After checking out of my hotel I rode about 7 or 8 miles up and down a bike path enjoying the weather. After lunch I headed over to Catalina State Park and set up my tent.
Once my tent was up and my gear was organized, I rode my bike to the trail head and hiked the Canyon Loop Trail. It was an easy 2.3 mile loop through the foothills. The temperature was over 30 Celsius and the relative humidity was 10%. That would be good fire weather back home in the summer. Tomorrow I'll hike some more challenging trails.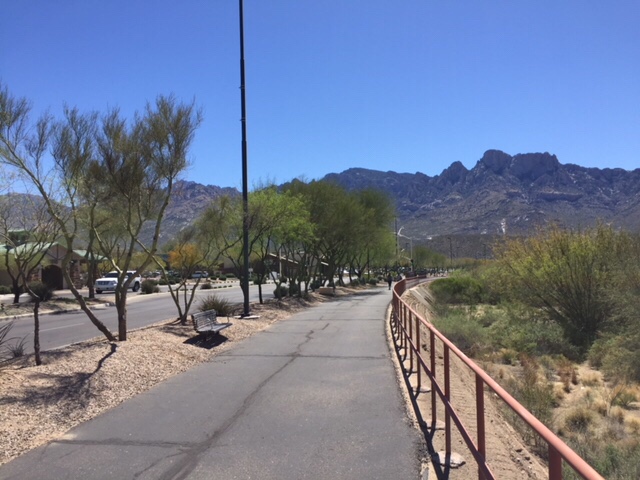 Riding to the park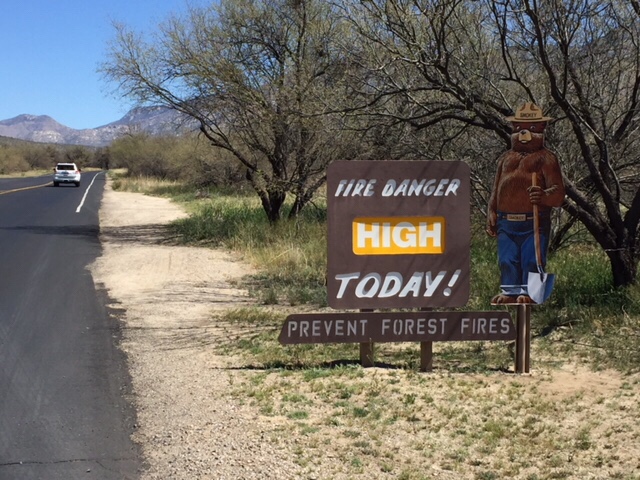 Just past the park gate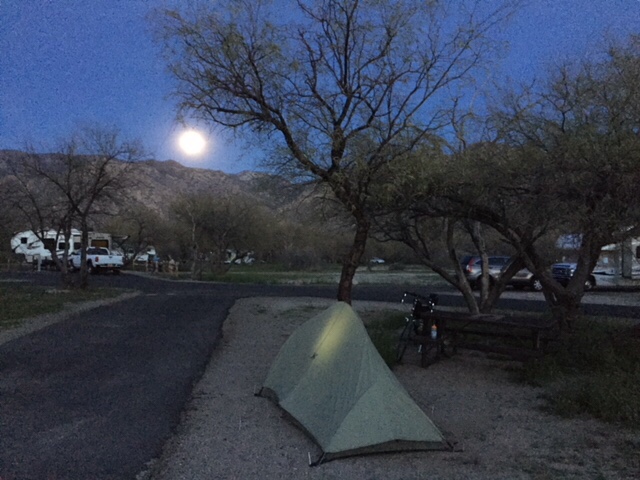 My tent just after sunset as the moon was rising
March 31
I had a great sleep last night in the tent. This morning I hiked a trail and this afternoon I'm going to ride to Oro Valley and ride the bike paths.