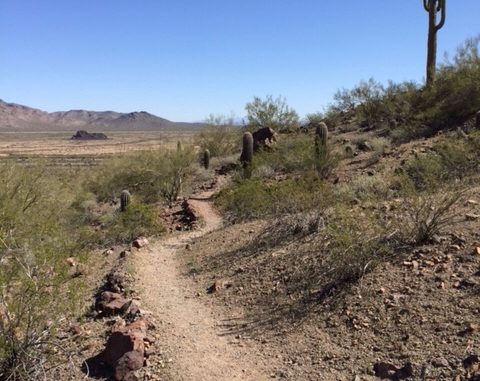 I had a pretty good sleep in my tent last night although the temperature felt like it dipped to about 9 Celsius at sunrise. After a fairly simple breakfast of instant oatmeal and a peanut butter sandwich, I headed out to hike on some of the trails.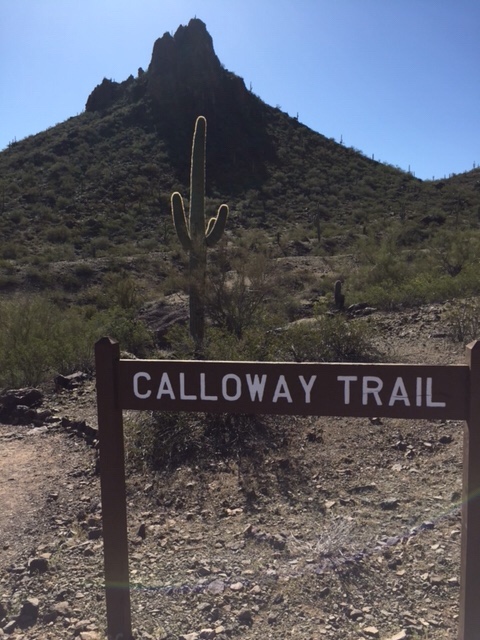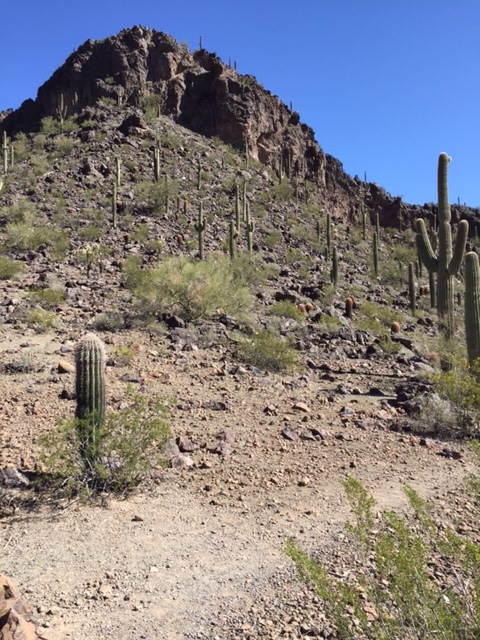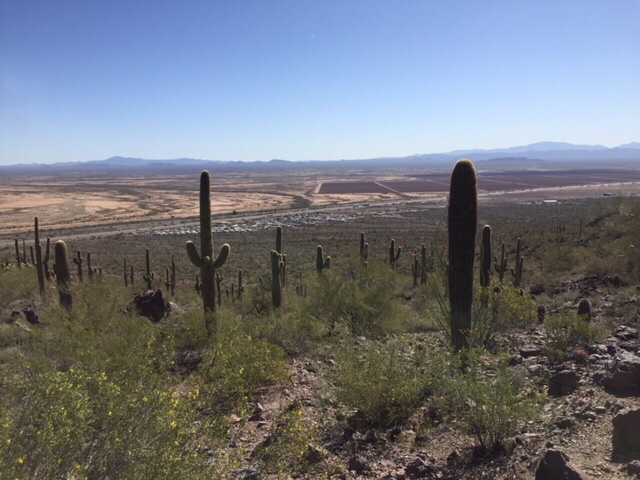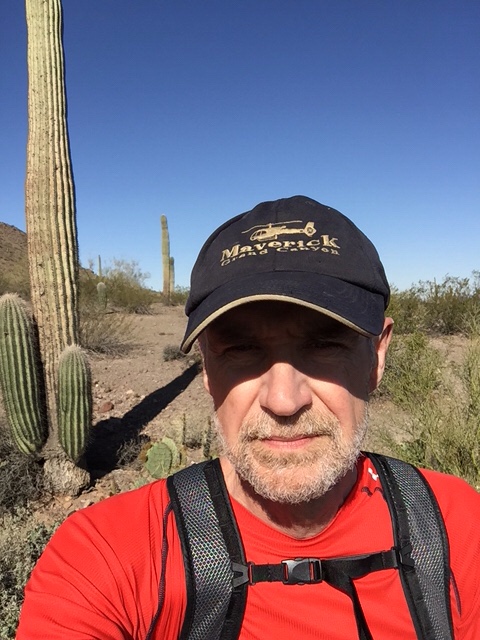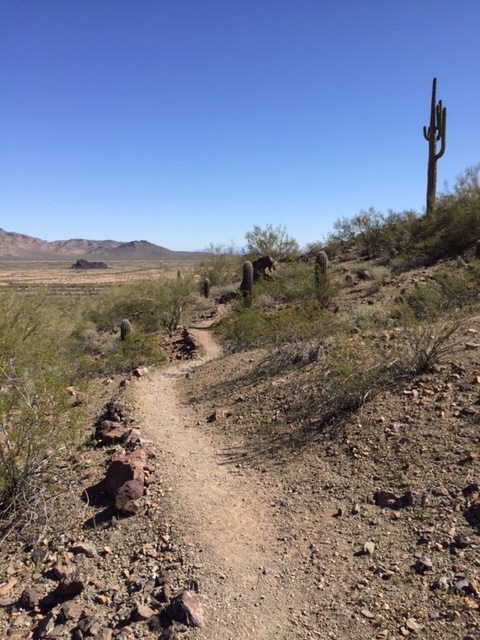 The trails I walked on could best be described as moderate difficulty. They were rocky and winding and led to overlooks. There was a longer trail to Picacho Peak but the sign said it was difficult and a 4 hour return hike. That was a little more than I wanted to take on in this heat.
Tomorrow I'll ride about 50 miles to Oro Valley.