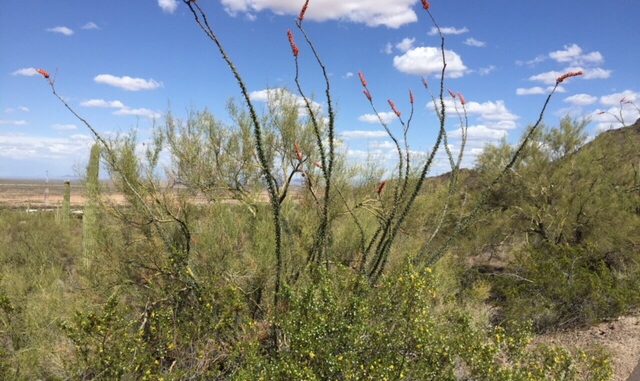 I had a relaxing day off in Florence yesterday walking and riding around town.
It was a pretty easy day today. The ride to Picacho Peak State Park was only 42 miles so I didn't get on the road until after 8:30. I travelled west from Florence on highway 287. There was a fair bit of steady traffic and the shoulders were narrow most of the way and bumpy. I used my rear view mirror to keep an eye on traffic and moved on to the smoother road surface whenever possible. South of Coolidge on highway 87 I stopped briefly at the Casa Grande Ruins. After that I continued south towards the park.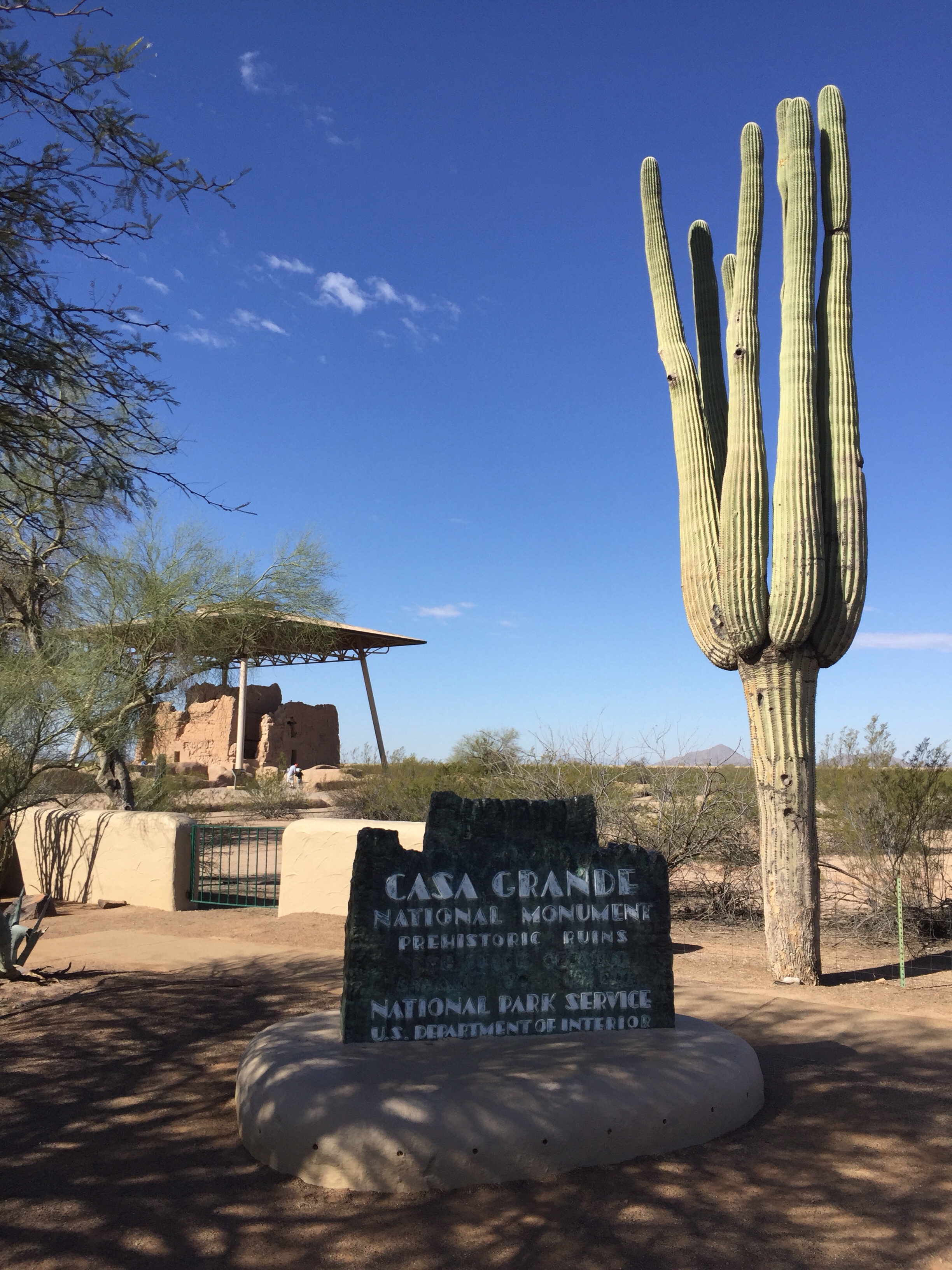 Before heading over to the park I stopped for a bite to eat at a service centre a mile or so from my destination. I arrived around 12:30. After setting up my tent I did a little bike maintenance and relaxed. I'll probably read for a while and hit the sack early. Tomorrow I'll do some of the hiking trails in the park.