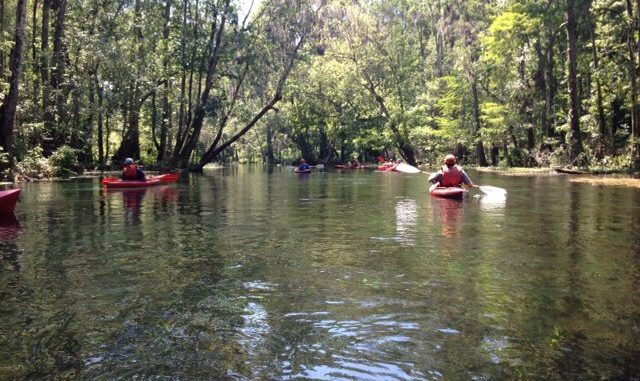 It was another sunny and hot day in Florida. Today's ride was a short 54 mile ride from Suwannee River State Park to Ichetucknee Family Canoe and Cabins. In Wellborn, we stopped at Bob's Butts BBQ and Restaurant for a second breakfast. It wasn't long before the whole crew arrived and stopped for something to eat.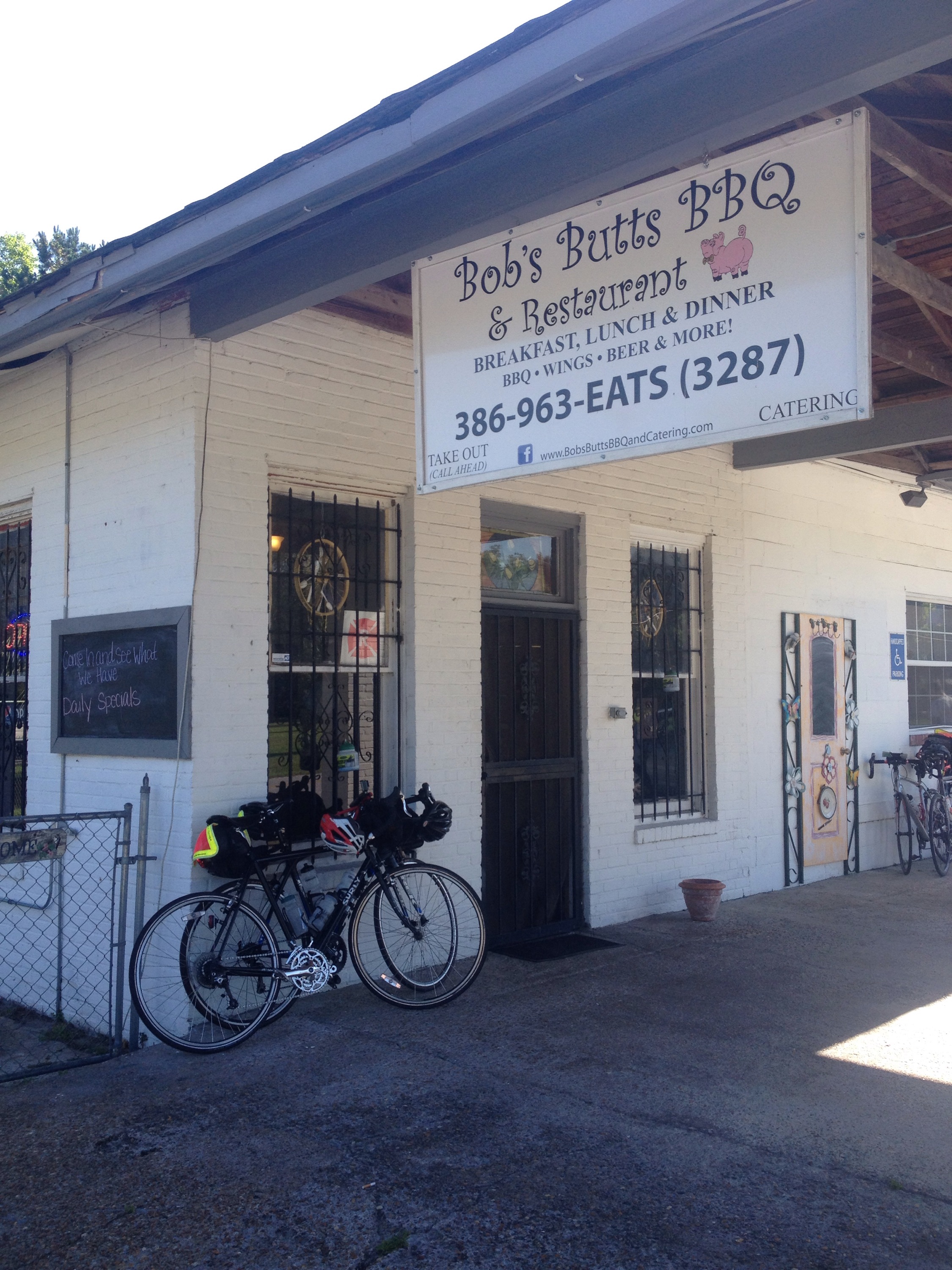 After Wellborn we cycled another 20 miles or so before arriving at our campsite.
After setting up our tents we piled in to a van that transported us and a trailer full of kayaks and canoes to the state park a few miles away.
The two hour relaxing ride down the Ichetucknee River was enjoyable. The current made paddling quite easy. All that was required was the occasional dip of the paddle to steer the kayak. We saw many turtles sunning themselves on logs along the river and lots of fish in the river.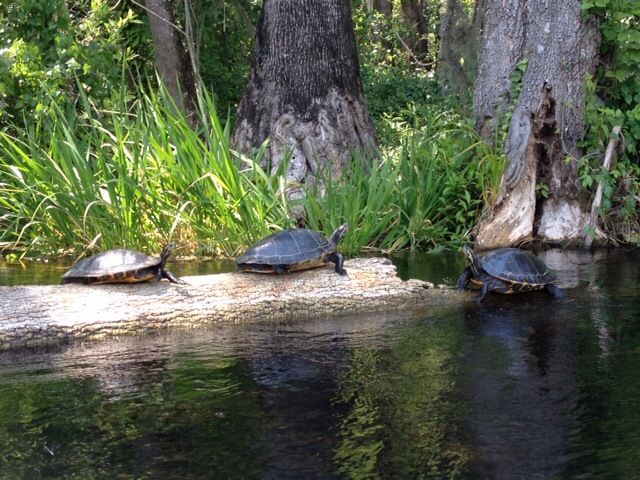 It was a very relaxing way to spend part of the afternoon. In the evening we went to a BBQ restaurant for ribs and some pitchers of beer. These last several days of riding have been much easier than we have become accustomed to and are a nice way to cruise to the end of the tour.