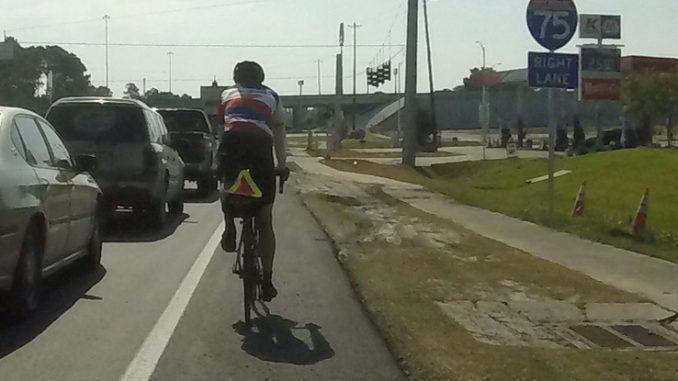 Another easy day of riding. We cycled 54 miles today. We stopped briefly in High Springs for coffee after 20 miles and carried on towards Gainsville. The temperature reached 88 degrees by the early afternoon.
Our winding route on secondary highways took us across I-75 three times. Seeing I-75 gave me the feeling that I'm getting closer to home although it is over 1400 miles north on I-75.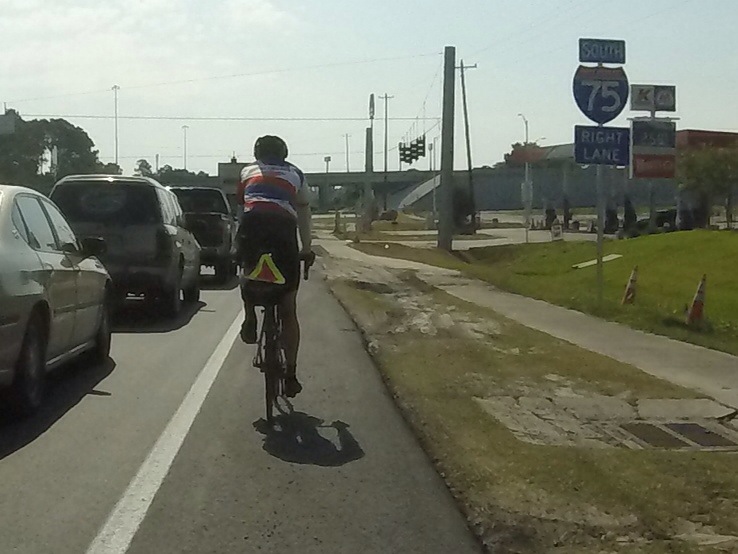 We stopped at a cafe in Gainsville for lunch before heading to our host's beautiful rural home for the night.