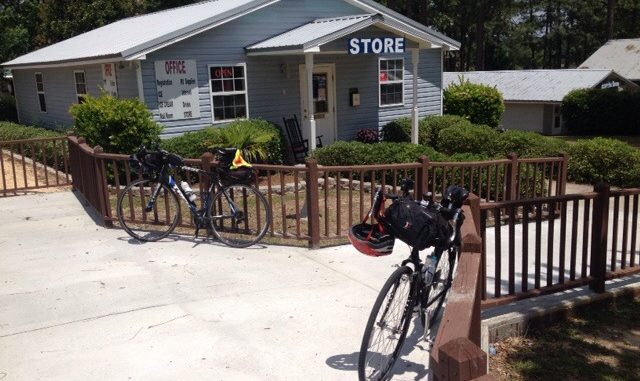 The ride to Sunset King Lake Resort (5.6 miles west of DeFuniak) this morning was a pleasant one. It was Sunday morning and the traffic volume was low. We has a paved shoulder most of the way as we cycled all morning on US 90. There were a few spots in towns along the way where the shoulder disappeared briefly.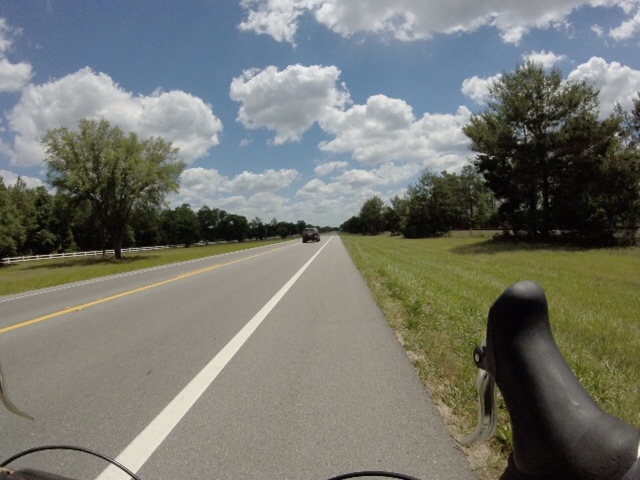 I stopped in Crestview at a MacDonalds for a coffee and short break with another rider.
The pavement was smooth today and became super smooth when I entered Walton County for the final 10 miles or so of today's ride on US 90.
The 54 miles passed by quickly and I arrived at the RV park before 1pm. The temperature was 79 (26c) when I arrived at camp.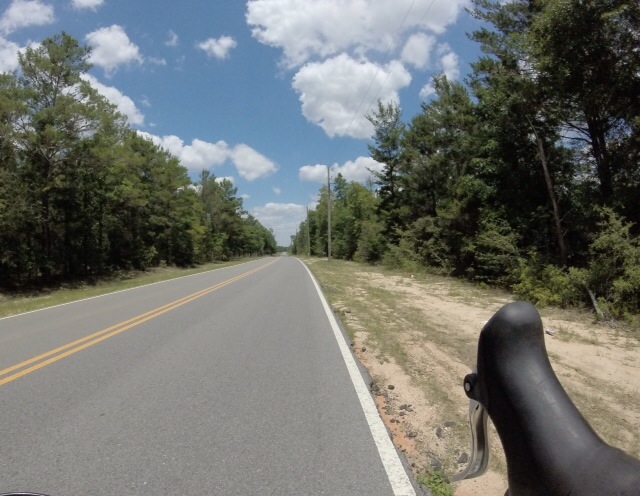 In front of the store at Sunset King Lake Resort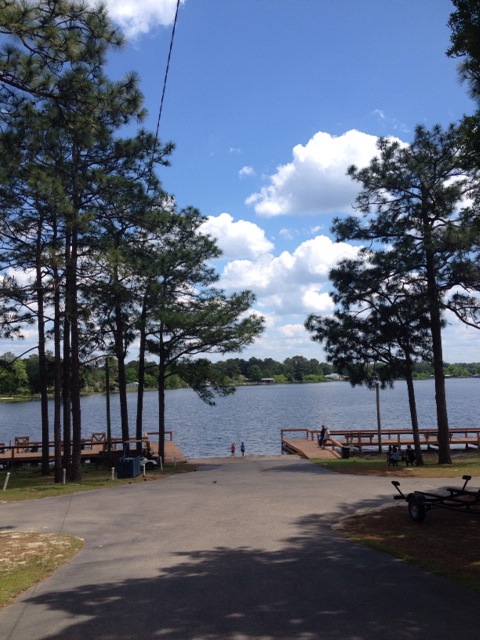 The lake at the RV park