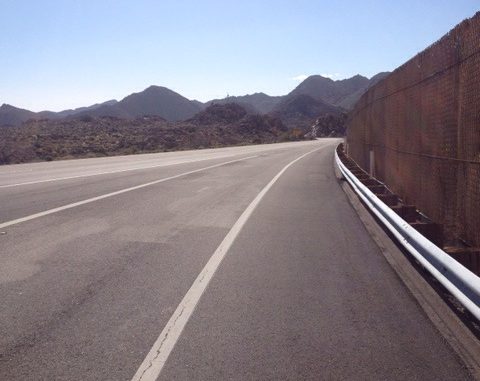 Today's ride was 62 miles.
I left Jacumba Hot Springs just after 8am this morning. It rained earlier in the morning and I wanted to wait until the pavement was dry before I started descending out of the mountains. I was also a little concerned about the strong winds that blow through the passes.
The descent from the mountains  was 3400 feet over 10 miles.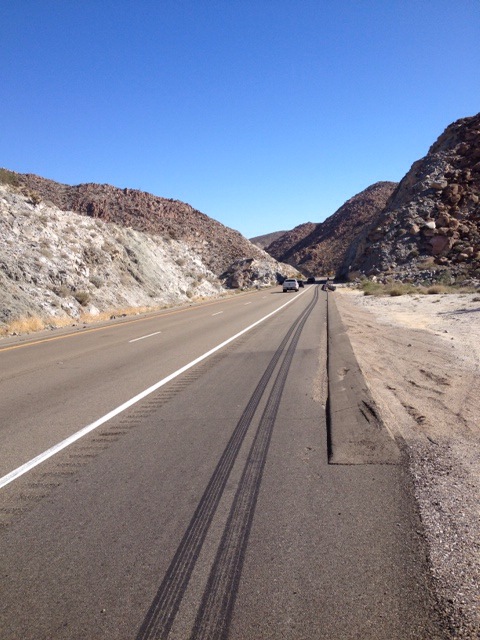 Once I entered the desert the temperature increased significantly. I stopped and took off my jacket and long pants and continued on.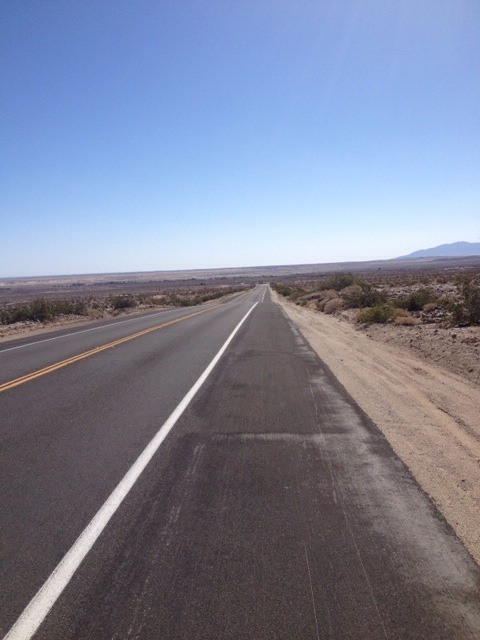 There is a rough section of pavement from Ocitillo to past Plaster City on S80 that has many large cracks and bumps and makes for a rough ride.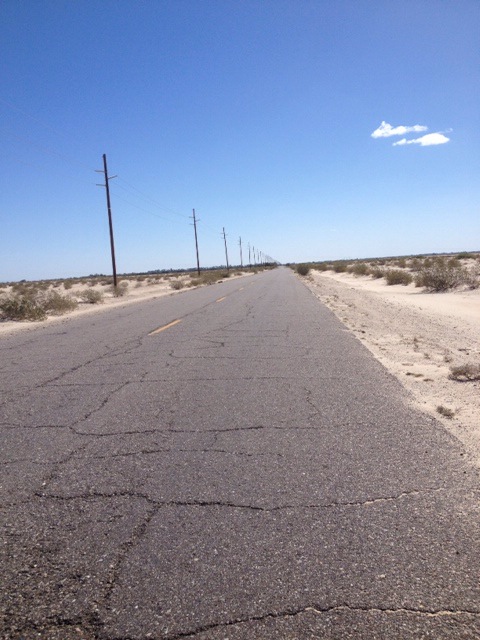 As I entered Seeley  the condition of the road improved significantly. I made a short stop in Seeley to get some water and then continued on. I arrived at the Best Western Plus just after 2pm.  The  elevation of Brawley is 112 feet below seas level.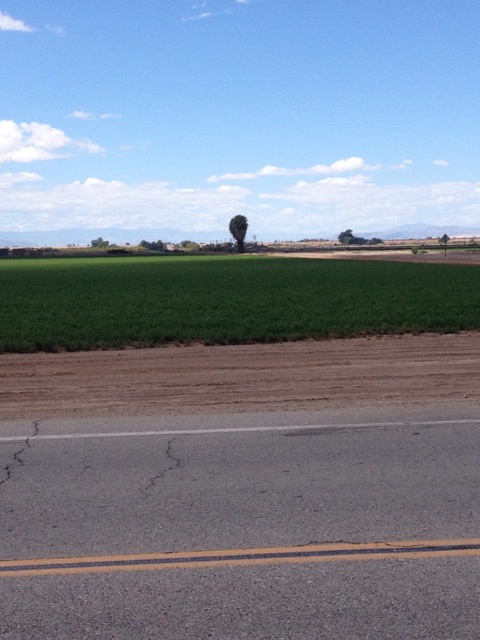 South of Brawley. Lots of farming and irrigation canals.
I had Chinese food for dinner tonight.  I cracked open my fortune cookie. The little slip of paper said "you will be rewarded for your efforts."  I hope so.