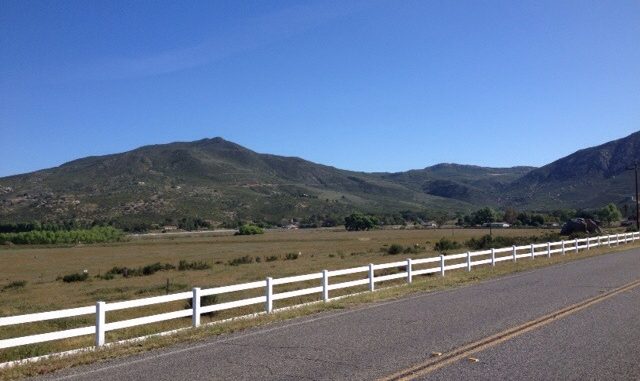 I spent the last 3 days in Alpine recovering from my unfortunate fall on Thursday. My leg is feeling pretty good and I plan to pack up and do a short 6 mile (10km) ride to an RV park east of here today. If things go well and I feel good tomorrow, I'll continue heading east to Tucson.
Noon update – I left Alpine at 9 am and headed for the Ma Tar Awa RV park near the Viejas Casino. The first 3 miles were a steady uphill ride and I seemed to manage well with the leg I injured last week. The road got quite steep at one point and I did have to get off an push my bike for a short period. I don't want to re-injure that leg.
I arrived at the RV park about an hour later. When I first arrived, the place was packed. Lots of families enjoying the holiday weekend. I find a good spot with any shade, so I waited a bit to see if any folks were getting ready to pull out. After 30 minutes or saw I was able to grab a spot with some shade and electricity. I set up camp and had an early lunch. By noon, lots of campsites were available. The temperature at noon in the shade was 77 degrees.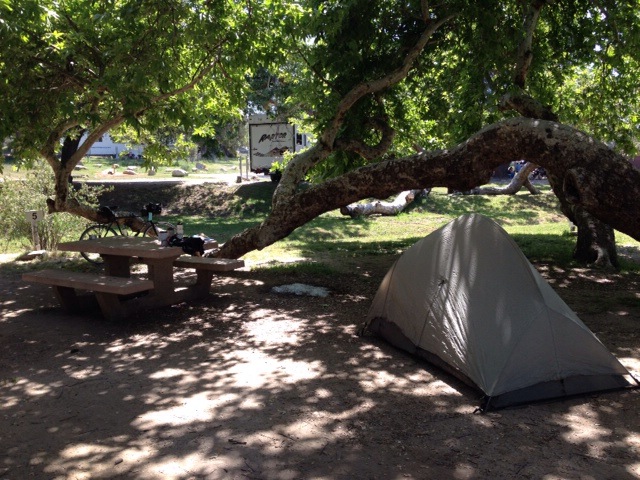 My spot in the shade.
If my leg feels good tomorrow I will ride about 40 miles to Live Oak Springs.