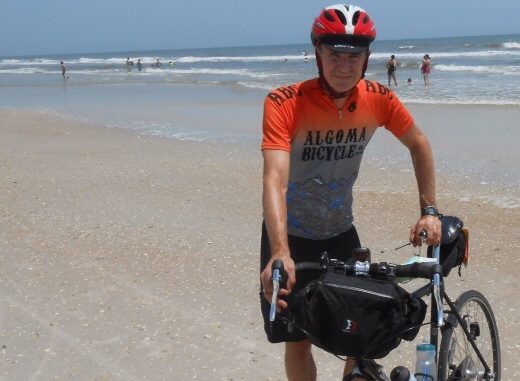 Today's ride was about 48 miles. I got on the road around 07:30 this morning. Most of the ride was along quiet country roads. As we approached St. Augustine the volume of traffic increased.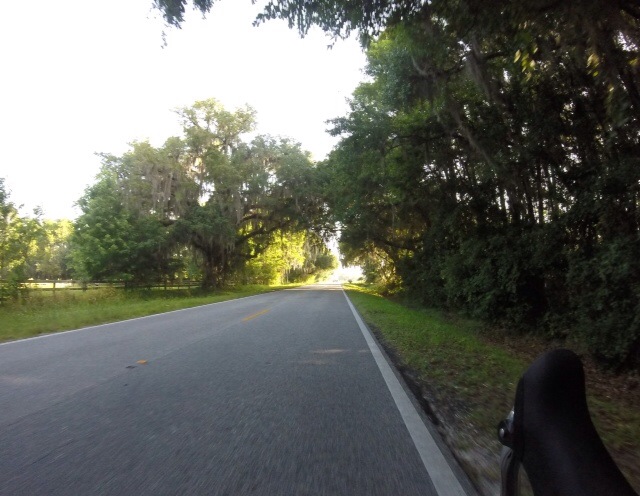 Our Adventure Cycling Association group agreed last night to meet at a restaurant in St. Augustine and ride the final few miles to the Atlantic Ocean together. It was a good feeling riding the last few miles with a group of cyclists from across the continent who had become friends over the last couple of months.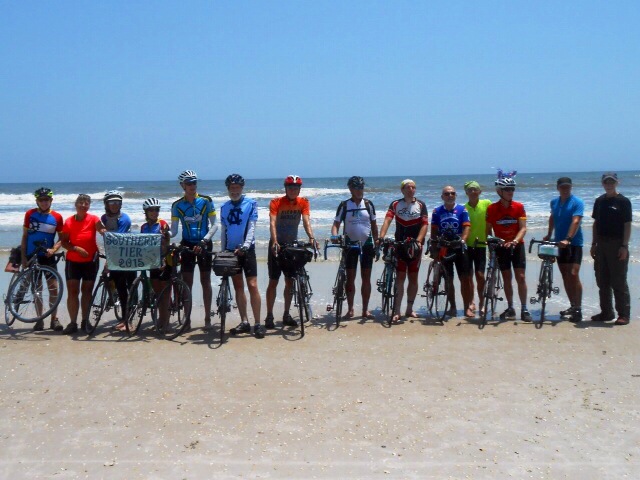 We celebrated the end of our trip with champaign at the beach. Those of us with tight travel plans headed off to a local bike shop where we left our bikes to be boxed up and sent home.
It has been a great trip. I cycled 3,120 miles (5,021km) without a flat tire. Over the next week I will add more photos and text related to the trip across the U.S.